Birthday Party Locations
Birthday Party Locations for the Kids
With so many options for fun, Golfland is one of the best birthday party locations you can find in California and Arizona
Stressing over what to do for your youngster's upcoming birthday? You can relax. We're the ideal place for a birthday party for children. Golfland's capable crew handles everything, including table settings, delicious food, plenty of drinks, even email invitations.
You know it will be a great party when your work is limited to providing the cake and additional decorations, if you wish. Just chill out while the kids have a blast!
They can make as much noise as they like in a clean, safe, wholesome setting where it's easy to keep an eye on everyone. A Golfland host is assigned to your birthday party to make certain everyone is happy. Plus, you don't have to worry about cleaning up afterward.
Depending on which Golfland birthday party location you choose, we offer kid-friendly attractions such as:
Miniature golf. The kids can putt their way through goofy obstacles. Take your pick of several courses.
Laser tag. Divide the kids into teams and let them show off their marksmanship ability. A fast-paced laser tag session is practically a guarantee for fun.
Arcade games. Our arcades are outfitted with up-to-date attractions and games of skill that are popular with all ages.
Water parks. A summer birthday spent slipping down our water slides is unforgettable!
Most Golfland birthday party locations accept reservations up to 48 hours ahead of the special day. To ensure we can accommodate your reservation, we recommend contacting us a couple weeks ahead of time.
You can celebrate a birthday at Golfland locations in Anaheim, Castro Valley, Fairfield, Milpitas, San Jose, Sunnyvale, and Roseville.
We're Also One of The Best Birthday Party Locations for Teens and Adults
You don't have to be a kid to enjoy your birthday at Golfland.
Teens and adults of all ages enjoy our arcade games, miniature golf, water slides and laser tag attractions just as much as the little ones. Invite everyone out for daytime or evening fun! Just contact us ahead of time if you plan on more than a dozen people attending.
For directions to a Golfland birthday party location close to you, visit our Locations Page.
Come Play With Us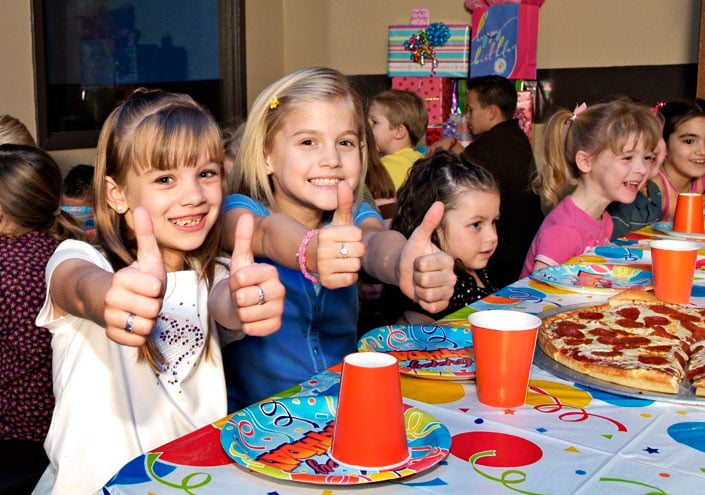 Ready to have some fun? Click the button below to find a Golfland location near you!