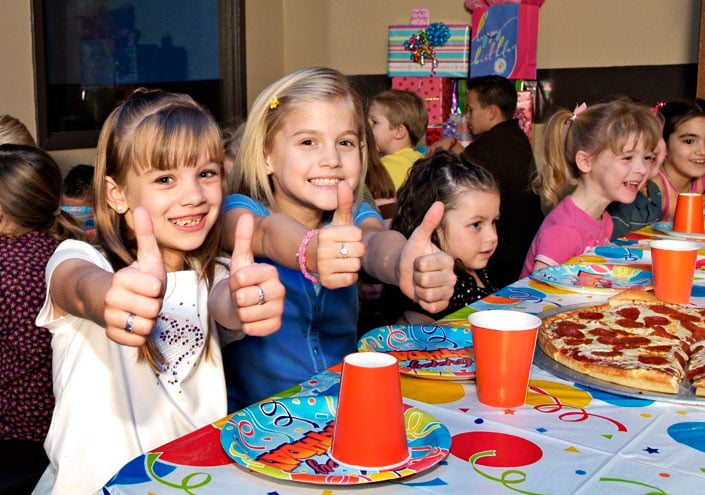 Golfland Tops the Charts as the Ultimate Kids' Party Place
Fun Celebrations in Our Theme Parks and Water Parks
Celebrating a kid's birthday? Applauding a team win? No matter what the occasion, if it involves festivities with kids, host your event at Golfland, the top choice for kids' party places. From sensational theme parks to exciting water parks, Golfland offers excellent options to make your events extra special.
Exciting Parties at Child-Friendly Venues
Whether it is for toddlers, teenagers, or tweens, organizing a kids' party requires careful planning. As a responsible host you may have to assess many aspects, such as:
Is the venue safe and child-friendly?
Can you contain the kids in areas where you or other adults have direct oversight?
Are there sufficient entertainment options to engage kids of all ages?
If parents accompany the kids, what activities can they enjoy?
Golfland has favorable answers for each of these questions. Here are some of the advantages of throwing a party at one of our locations near you:
Fun unlimited: Our parks offer something for all ages and interests, which means all your guests are sure to have a blast. Experience:
Heart-racing, one-of-a-kind, thrill rides and roller coasters
Wet n' wild water parks with wave pools, bumper boats, and twisty waterslides
Adrenaline-pumping go carting tracks, laser tag areas and batting cages
Beautifully themed mini-golf courses that offer wacky challenges
Action-packed arcade games, including all-time classics
Multiple locations and flexible packages: Golfland offers spectacular parks across 8 different locations in California and Arizona. Book your party at the location nearest you:
Before you plan your party:

Choose your park and decide on the venue within that park. Do you want your group to be around the food and drinks, and arcade games, or would you prefer to spread out and party across multiple attractions in the park?
Choose from one of our predesigned party packages, or get a customized one. From party planning, invites, and catering, to festive settings, goody bags, and special activities for parents, our crew can take care of everything. You simply have to show up with your guests to enjoy our exciting attractions, warm hospitality, and delicious food.
Safe environment: Since 1953, Golfland's theme parks and water parks have been providing non-stop entertainment for kids, teens, adults and seniors. Our family-friendly facilities and kid-friendly attractions make us one of the safest places to host kids' parties. Our dedicated event management team also lends a helping hand to make your party safe, successful, and most of all, FUN!
Plan the Best Kids' Parties at a Golfland near You
If you are looking to host a party where you can kick back, relax and enjoy just as much as all your guests, Golfland is the place for you. We can customize event packages and arrangements based on your requirements and budget. Let our friendly and capable crew keep your party on track while you experience endless entertainment and create everlasting memories.
All set to organize a celebration at the ultimate kids' party place in California or Arizona? Find a Golfland location near you and contact us to learn more about our event packages.